I've already given an overview of some beach shades that fit in a carry-on suitcase. Now it's time to think a little bigger and cover which beach shades fit in checked luggage or suitcases that are too large to carry on. If you're visiting the beach with more than a few beach companions, you'll probably need a larger beach shade. If you'll be travelling to your beach destination by air, it's important that whatever option you choose is easy to bring in your luggage.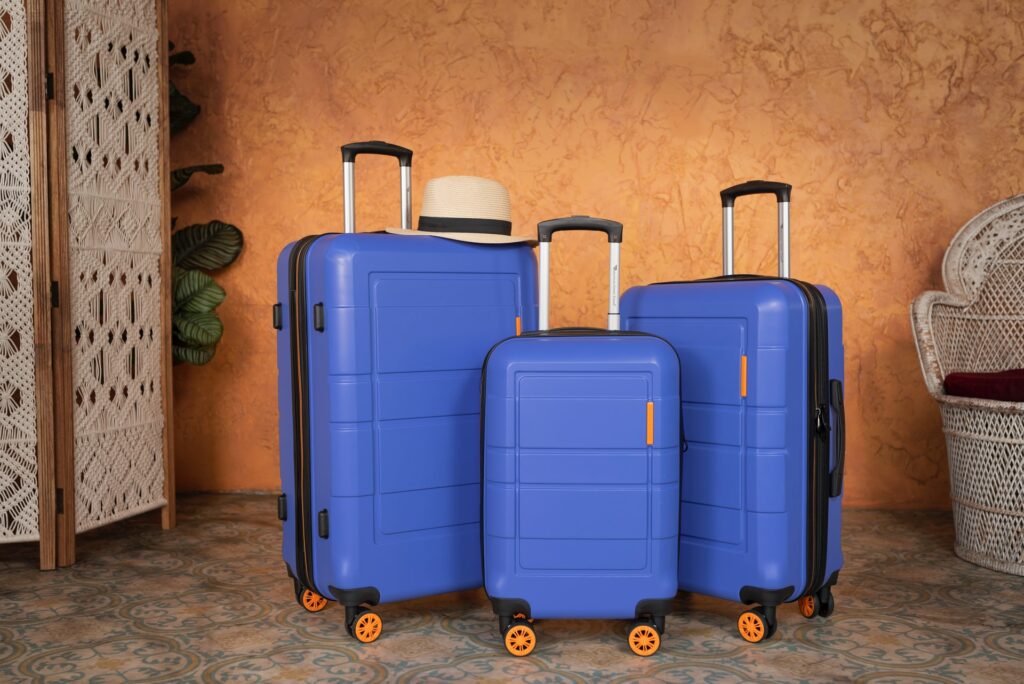 Photo by American Green Travel on Unsplash
The packed size of your beach shade is what is important when considering air travel. In my overview of how to choose a beach shade, I summarized how some beach shade types are better at packing up small than others. Since many airlines charge additional fees for checked baggage, the most cost effective way to travel is to minimize the number of checked bags coming on the trip. That means making sure that trip extras like beach tents and beach towels don't take up any more room than they have to.
Different airlines have different maximum sizes for checked luggage. For the purposes of this article, I'll give options that fit inside an average large suitcase with the following dimensions:
27in x 18.5in x 11.5in
Suitcases do come in even larger sizes, however we'll work with the above dimensions as most people do not have an extra-large suitcase. As always, be sure to check with your airline to confirm the exact size of checked luggage you are allowed.
Beach Shades for Checked Luggage
With the above dimensions as a guide, these are the beach shades that I've found that should fit in a large suitcase. These are larger than the shades featured in my overview of beach shades that fit in a carry-on suitcase, which you should also look at for further options.
Beach shade options for checked luggage
There are additional options available. All of the beach shades that fit in a carry-on would also work, and there are many of those.
Due to their length, beach umbrellas generally do not fit inside a suitcase. There may be shorter variants, however as they are quite thin, inquire with your airline about bringing them on as an extra piece of carry-on luggage.
Be safe in the sun!
Note: As an Amazon Associate I earn from qualifying purchases.