Good news! There are beach shades that fit in carry-on luggage, be that a suitcase or backpack. As mentioned in my guide on how to choose a beach shade, the packed size of the shade is an important consideration. When travelling to a beach destination by air, finding a beach shade that can be packed for air travel is a must.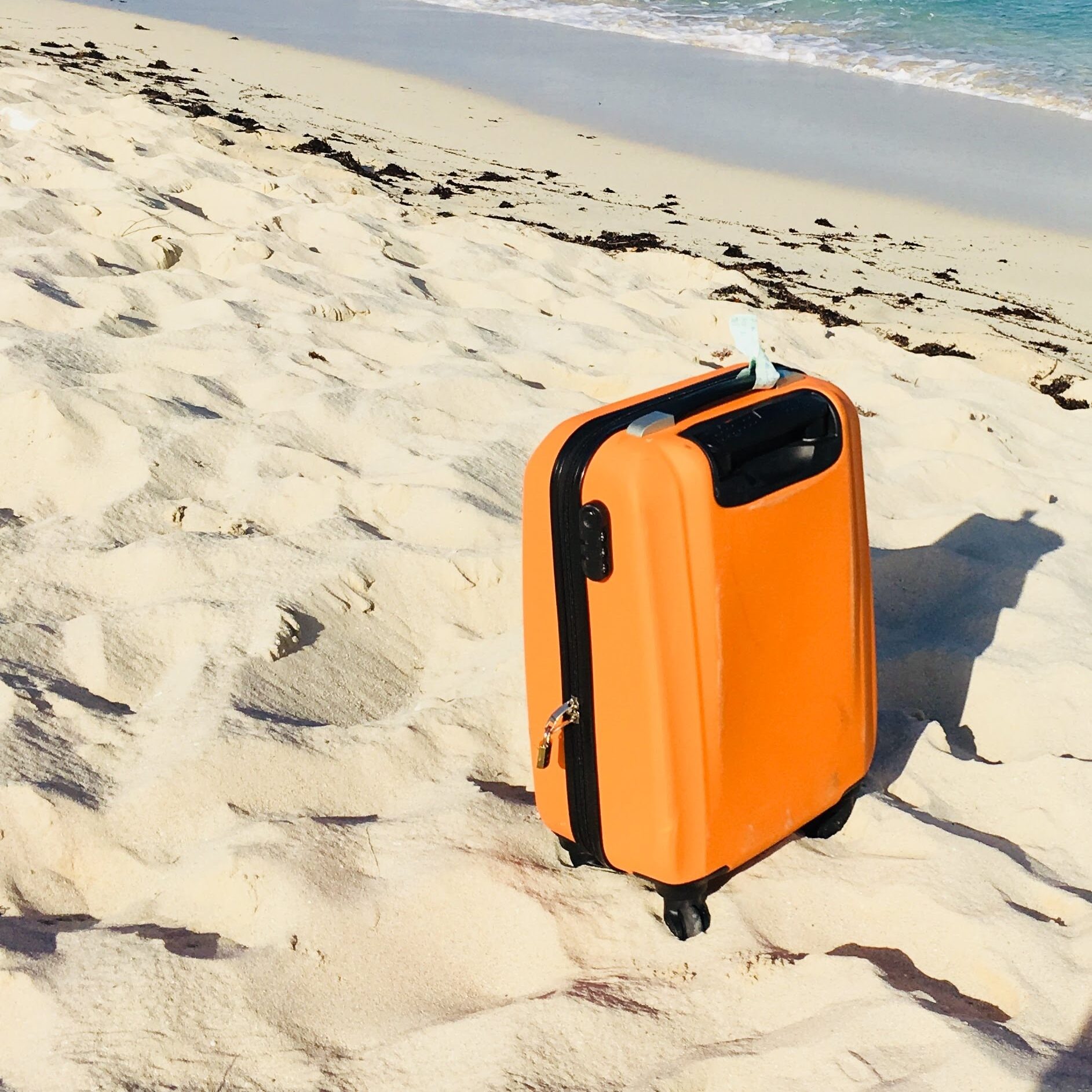 Photo by Claudia Altamimi on Unsplash
As many airlines are now charging additional fees for checked baggage, the most cost-effective way to travel to a destination now often means that only carry-on baggage can be used. This means adhering to carry-on baggage size and weight restrictions.
Carry-on baggage size allowances vary between airlines. In general, a carry-on bag is:
22in x 14in x 9in
Check with your airline to confirm the exact size and weight allowed for carry-on. For the purposes of this article, I will work with the above dimensions.
Carry-On Sized Beach Shades
Working with the size limitation above, these are the beach shades that I've found that should fit.
Product
Type
Advertised Packed Size
Beach Tent
16.9″ x 4″ x 4″
3.5 lbs
Beach Tent
17″ x 6″ x 7″
4 lbs
Beach Canopy
(9 ft x 9 ft)
19.5″ x 6″ x 6″
6.5 lbs
Beach Canopy
(7ft x 7ft)
19.5″ x 4″ x 4″
4 lbs
Beach Tent
14.5″ x 5″ x 5″
4 lbs
Beach Canopy
(10 ft x 10 ft)
16″ x 7″ x 7″
9 lbs
Beach shade options for a Carry-On
There are, of course, additional options, however hopefully the above gives you a good starting point.
Due to their typical length, I was not able to find any beach umbrellas that would fit inside a carry-on bag. However, as they are quite thin, inquire with your airline about bringing an umbrella on as a carry-on luggage item. Some airlines may allow this as they would easily fit in an overhead bin.
A typical beach cabana tent is also too large to be taken as a carry-on. If a very large beach shade option is needed offering the type of shade that a beach cabana tent provides, consider contacting your beach destination to see if renting one may be possible. It might be more convenient to rent a very large beach shade at your destination than bringing one with you.
Be safe in the sun!
Note: As an Amazon Associate I earn from qualifying purchases.